DPF Remedy combustion catalyst will:
Keep a new diesel engine clean

Clean up a dirty engine and prevent future carbon deposits

Reduce Soot emissions

Reduce Fuel consumption up to 20%

Drastically extend time between DPF Regens

Engine oil stays cleaner longer resulting in longer engine life

Reduce DEF consumption up to 20%
DPF Remedy Science:
We spent years developing this fuel technology with leading chemists and fuel science professionals. DPF Remedy is an organic fuel catalyst which can be used with any liquid hydrocarbon fuel including Diesel fuel, bio diesel and blends, gasoline, heating oil and heavy marine bunker fuel.
With fuel treated with DPF Remedy, the microscopic surfaces of the fuel and carbon deposit molecules are modified such that the fuel can burn at a much lower temperature creating an engine that operates more efficiently and emits less "unburned particles and soot". 
Most amazingly, DPF Remedy is "undetectable" in forensic fuel analysis. Using GC-FID Chromatogram.  Also DPF Remedy treated fuel resides within the spectrum of #2 diesel on FTIR spectra testing. The product is virtually undetectable and cannot harm engines or void manufacturers warranties.
The Problem and Impact:
A typical engine, like the 6.4 and 6.7 Cummins diesel engines that commonly use DPF Remedy, develop a temperature gradient ranging from 200˚C at the combustion chamber wall, to 1200˚C at the center of the combustion process. 
Many of the fuel "components" require temperatures greater than 600˚C for full efficient combustion. This is where the trouble begins as the heavy fuel components that are exposed only to the 200-600˚C range will never fully burn and will absolutely contribute to deposit formation, creation of particulates, poor emissions score and other undesirable combustion side effects. Soot and carbon accumulation triggers DPF regeneration and leads to clogged EGR's and many other related repairs which involves unnecessary cost and equipment downtime.
Simply put:
 DPF Remedy modifies molecular surfaces so that full and efficient combustion can occur.
NEW and Old Vehicle Results:
The process through which carbon deposits are removed begins immediately and continues for several tanks of fuel before all deposits are eliminated. Continued treatment will prevent future carbon deposits from forming.
NOTE: The actual time required for the full carbon removal benefits of DPF Remedy to be achieved and the degrees of change noticed depend on the operation, history and age of the engine in question.
In a new, clean engine, the difference made by the immediate catalytic effect of our unique diesel catalyst on the fuel itself results in more efficient combustion and significantly less exhaust soot and the related DPF issues. Top performance will be achieved and will not degrade like an untreated system. Engine oil stays clean longer and maintenance will remain at a minimum due to the fact that deposits will not form. Also a gasoline engine will not experience octane requirement increase.
With older engines, the biggest difference in fuel consumption resulting from the use of DPF Remedy combustion catalyst becomes apparent upon complete removal of the deposits from the fuel injectors, intake and exhaust valves, and other parts exposed to the combustion chamber of a dirty engine.
This difference can show up as 10% -75% drop in total emissions and a 10%-20% increase in fuel economy.
The Bottom Line:
DPF Remedy offers a cost effective way to conserve energy and protect the environment while dramatically increasing performance, slashing fuel and DEF consumption, eliminating excessive DPF regenerations, EGR and SCR soot related failure and minimizing costly maintenance downtime.
Testimonials
Listen to what our customers have to say:
"Our large trucks with Detroit DD13 engines were experiencing frequent DPF regenerations. We tried DPF Remedy and the problems stopped! We are now treating our entire fleet with DPF Remedy."
Dennis Koch/Oceana County Road Commission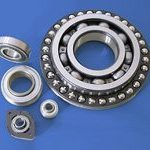 "DPF Remedy cut my DPF Regenerations 75% or more. I'm using it in every tank of fuel from now on."
Mark Minyard/Broward Powertrain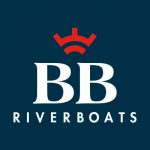 "In an effort to reduce engine exhaust soot on the Ohio River we had Whayne CAT conduct before and after emissions tests with DPF Remedy. We saw a 77% reduction in Diesel soot in only 30 days. Now after three years of continuous treatment, the engines are clean and we are burning noticeably less fuel. DPF Remedy works!"
Kerry Snowden/BB Riverboats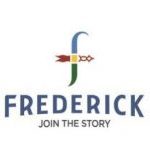 "DPF Remedy solved the worst DPF regeneration problems we had. We will continue to treat with DPF Remedy."
City of Fredrick, MD
"Our sign trucks were experiencing frequent DPF regenerations. DPF Remedy solved the problem two years ago and we continue to use it every day."
Tony Rago/Rago Neon, Hayward, CA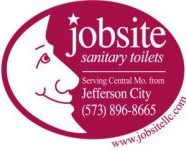 "We were experiencing relentless DPF regeneration problems in our service truck. DPF Remedy solved the problem, truck almost never regens anymore and we will continue to treat with DPF Remedy."
Mike Sullivan/Jobsite Sanitation/Missouri.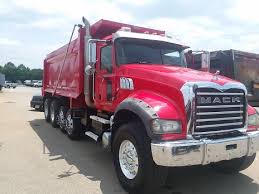 "Our gravel trucks were regenerating every day. Each "regen" meant a lost load and it was getting expensive. We tried DPF Remedy on two trucks and the regens stopped! We added five more trucks and those regens stopped. We now treat all 25 trucks and haven't had to perform a manual regen since we started. This stuff is amazing."
J&H Trucking/Sterling Heights, Michigan
So how do DPF's work? Diesel Particulate filters (DPF) or 'traps' do just that, they catch bits of soot in the exhaust. As with any filter they have to be emptied regularly to maintain performance. For a DPF this process is called 'regeneration' – the collected soot...